The Ministry of Justice qualifies 200 reformers for best mediation practices
The Ministry of Justice qualifies 200 reformers for best mediation practices
The Ministry of Justice concluded in Riyadh the first phase of its qualifying session for a number of ministry reformers in the Kingdom's courts, which lasted more than a week under the title "Basic and Advanced Course in Reconciliation and Mediation".
The qualifying session comes under the guidance of His Excellency Minister of Justice and President of the Supreme Judicial Council Sheikh Dr. Walid bin Mohammed Al-Samaani, in continuation of raising the judicial competencies and keeping pace with the rapid developments witnessed by the Ministry.
The course was organized within the project of training and rehabilitation services to raise the capabilities of reformers and employees of the system, and targeted 200 reformers, to raise their competence and skills in reconciliation and mediation, in accordance with the highest international standards and practices.
The ministry said that the course lasted eight days, attended by 20 trainees from different regions of the Kingdom, where the intensive use of simulation method for local issues and conflicts and realistic by providing specialized trainers accredited from international institutions.
The ministry pointed out that the last day of the session was allocated to provide a specialized course in the concept of peace and definition of jurisprudence and systematic, in addition to drafting the records of the peace and training in a number of cases.
The Ministry explained that at the end of the session, minutes of realistic issues were distributed in various disciplines in many disciplines to extract the errors contained in them while preserving the data of their owners, to rewrite their model, thus contributing to the practical training of reformers in the drafting of the executive reconciliation records in a professional manner in which the record is acceptable. For implementation.
It is worth mentioning that the new reconciliation rules adopted by His Excellency the Minister of Justice allow the external authorities and sectors to register (as reformers) their records are adopted directly from the reconciliation center electronically, which contributes to the involvement of outstanding external competencies, in addition to training and development of reconciliation staff in the Ministry of Justice, to ensure the quality of judicial outputs.
CONTACT US NOW
We Are Here For You
00966568868227
info@aljafran-law.com
ABOUT OUR FIRM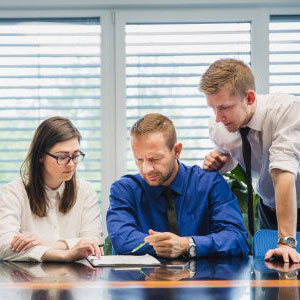 We are every where on social media